Sangha, meet Deborah, based in New Zealand  🙏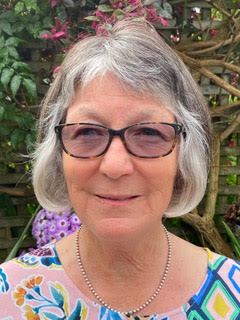 Sangha (san·gha) noun⁠
A Sanskrit word (संघ) meaning Buddhist community
"I live in Gisborne, New Zealand on the East Cape of the North Island. I was fortunate to immigrate to New Zealand in 2007 from my hometown of Santa Cruz, California, USA. Gisborne is reminiscent of the small 'groovy' beach town Santa Cruz once was in the 1960's. 
I have a new life partner and we share a passion for nature and traveling with our off road caravan. We both retired 2 years ago and enjoy a new pace of life. We have a deep appreciation for birds and especially native NZ birds. We recently experienced a day of deep joy visiting an island bird sanctuary near Auckland. 
Sangha Live has been a huge part of my practice and our Gisborne Sangha since Sangha Live originated as World Wide Insight in 2015. I have had the deep honour of founding and leading a weekly mindfulness meditation group since 2008 until my retirement 2 years ago. Participating in a weekly global sangha introduced a wealth of teachers and teachings and offered a new spark of connection and life to our small fledgling group. Caverly Morgan was once leading a Sunday session, and I was able to ask her about 'the healing power of mindfulness.' More important than her wise answer was the question expanded out into the global community. This is a reciprocal dynamic. 
Awareness of the power of global connection and immediacy of the living dharma filled me then and continues now with deep gratitude.
There are countless other examples of Sangha Live's contribution to my practice and study. I cherish all the courses I have engaged with. A true 'aha' moment occurred with Stephen Bachelor's course 'The Four Great Tasks.' He stated a unique and original observation (I paraphrase) that the path is not linear or to be achieved, but opens when heart/mind awareness is non-reactive. In other words, when we are open and aware, the path is already here, available. I am grateful for meeting Deborah Eden Tull and using her book Relational Mindfulness as a study guide with our local sangha. I value meeting Christopher Titmuss through Sangha Live. My lineage is Spirit Rock in California, however, most of the Insight community in New Zealand has lineage with Christopher. Most of all, I offer my deepest gratitude to Martin and Caroline and all at Sangha Live for this great gift. 
My children, grandchildren, and other family are all in America. It is painful not knowing when we'll see each other again [due to the pandemic]. I am grateful for their well being and for Zoom. I am grateful for Buddha, dharma, sangha in these uncertain times. We need to support each other in the midst of fear, disease, divisiveness, and climate crisis. In the midst of grief and sadness, I can remember the greater truth of what is here: life, interconnection, goodness, and love."