Saturday, 16th January
With Martin Aylward
Theme – "A relaxed body is a free body: The art of softening"
7-10am PST / 10am-1pm EST / 3-6pm GMT / 4-7pm CET
We warmly invite you to join us for January's intensive Day of Practice with Martin.
The Offering
Our monthly, 3-hour live Day of Practice allows for you to drop in deeper, develop your meditation skills, and reset your intentions through sustained sitting.
Days of Practice include periods of sitting interspersed with teachings, walking meditation, short breaks, and an interactive Q&A with our teacher.
We live in tension. Half defended, half distracted, pulled around by our habits, fears and compulsions. In this day of practice, I'll be offering meditations, teachings and practical tools to support our relaxation.

We will explore together how habitual tensions hinder our capacity to rest more deeply. True relaxation passes through the muscles, the nervous system, our emotional and psychological patterning, our instinctual conditioning and even the basic existential sense of self, to allow us to soften and open.

Join us for a powerful, gentle, liberating day of practice.

Martin Aylward
Who is this for?
This offering is suitable for meditators of all experience levels. If you're considering joining one of our courses or taking an extended retreat — or are simply looking to access deeper levels of consciousness — this offering is a perfect stepping stone for you.
How is Day of Practice different from Sangha Live's Daily/Sunday classes?
Our shorter Daily Meditation (60 mins) and Sunday Sangha (90 mins) programs emphasize dharma teachings, while our longer Days of Practice (3 hours) emphasize meditation practice.
Daily practice is crucial for planting seeds of mindfulness, but extended periods away from the hustle and bustle of daily life can be uniquely fruitful in developing our meditation skills.
Longer meditation sits can allow us to experience deeper:
Stillness (calm and concentration)
Spaciousness (allowing and acceptance of what is)
Openheartedness (intimacy with ourselves and others)
Understanding (integration of Buddhist wisdom)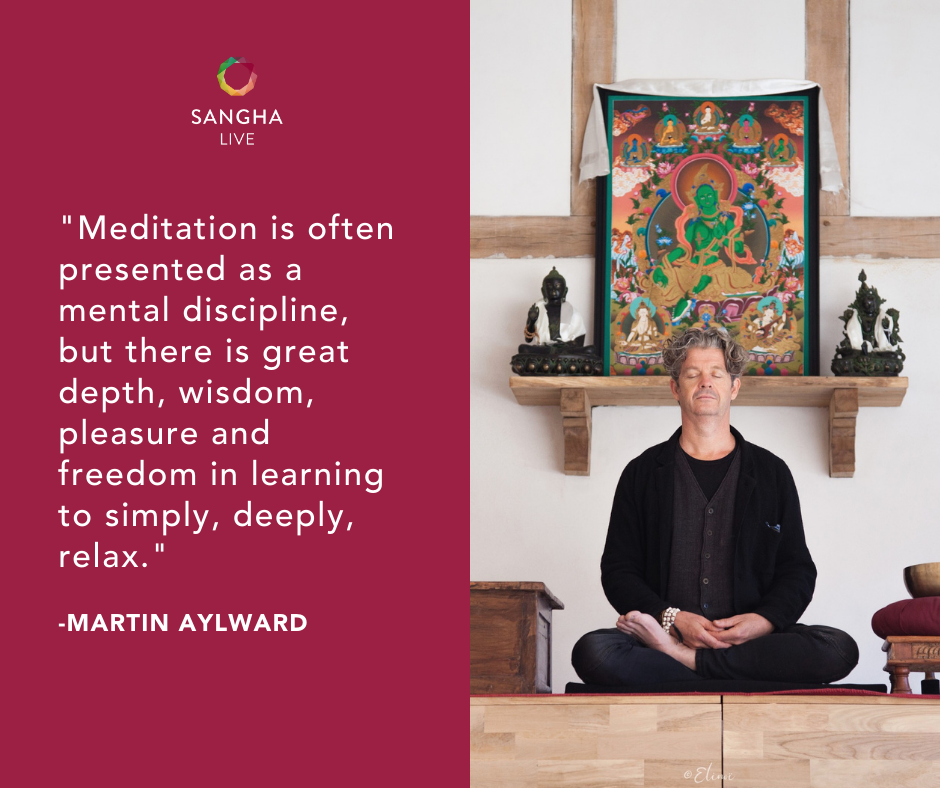 What materials do I need in order to participate?
You will need a computer, phone or tablet with a supported browser/app in order to join us: Chrome, Firefox, Opera, the Android browser, or the Crowdcast app for iPhones.
You will want to prepare a space to sit comfortably and quietly for the 3-hour duration. During meditation, you will be encouraged to sit up straight or lie down flat for extended periods. You are welcome to use any supportive props such as cushions, pillows, chairs, or yoga mats. Please make yourself cozy, with a blanket or cup of tea.
Meet the Teacher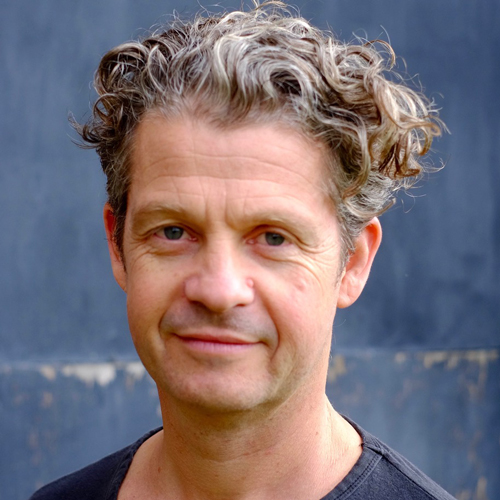 Martin Aylward is the founding teacher of Sangha Live. He spent his early adult years in Asian monasteries and with Himalayan hermits, before founding the Moulin de Chaves retreat centre in Southern France where he has lived and taught for 20 years.
Martin teaches meditation, guides students and leads retreats internationally, emphasizing the integration of the deepest wisdom teachings into the midst of the lives we live. He is also a director of the MindfulnessTrainingInstitute.com
Generosity
Day of Practice is offered on a sliding scale basis, with a suggestion of $35. Your generosity supports Sangha Live, the teacher, and our practitioners with fewer means.
Questions?
Please don't hesitate to contact us with questions or inquiries by emailing us at info@sangha.live.